Specials
See all specials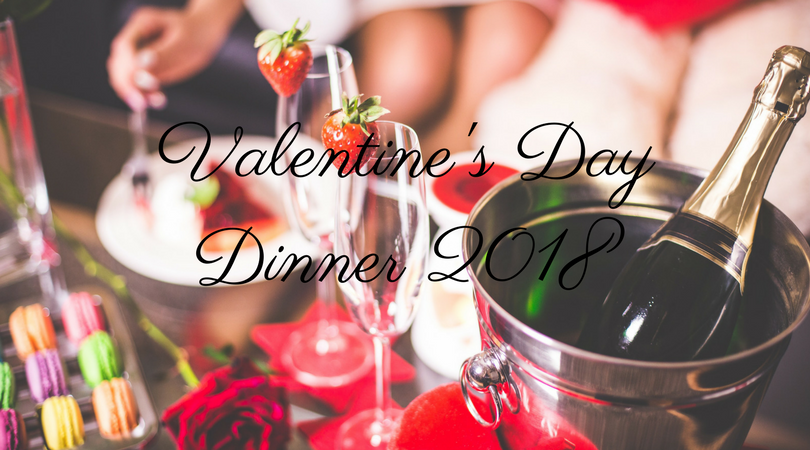 Valentine's Dinner Special 2018
Make unforgettable memories this Valentine's day at La Bahia Seafood & Steakhouse Restaurant for just Naf. 69,- per person.
Read More >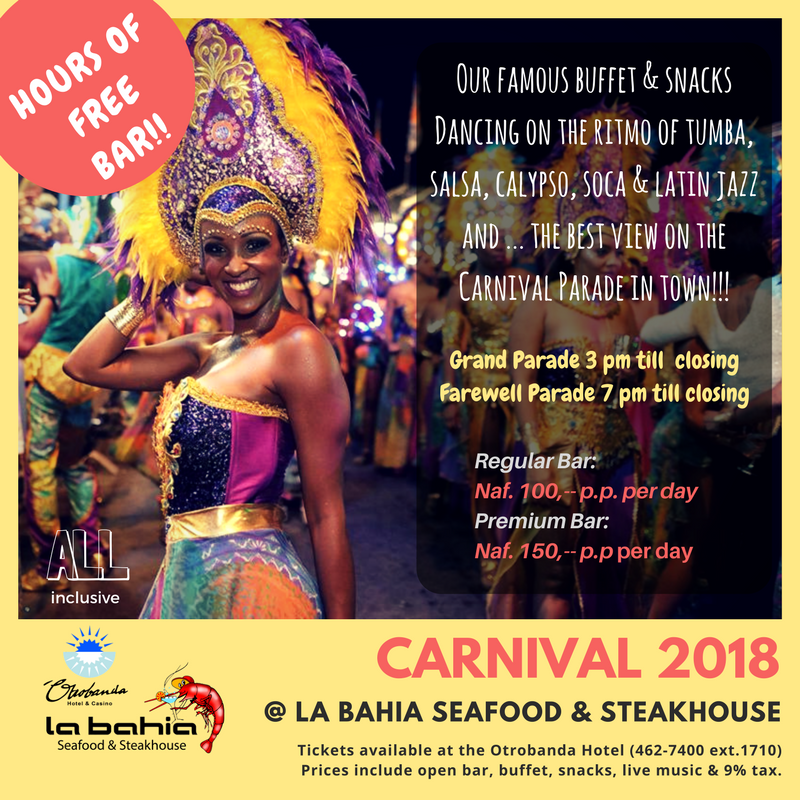 Carnival 2018 All-Inclusive
Enjoy the Carnival parades from our balcony. Lots of drinks, food, snacks and live music. Open Bar (you may choose regular or premium) Open Buffet (the best food La Bahia is known for) Live Music (dance on the ritmo of tumba, salsa, calypso, and more) The best vibe, the best crowd, the best view!! Enjoy the
Read More >
Stay with us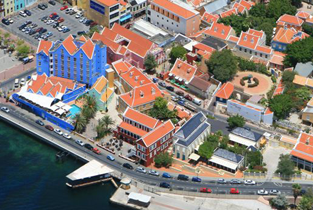 Excellent Location
The Otrobanda Hotel is a charming hotel located in the centre of the vibrant city of Willemstad.
Overlooking Curaçao's famous Unesco World Heritage Site St. Anna Bay harbor, the Otrobanda Hotel is just a few feet away from exclusive shops, historical sites, restaurants and nightlife.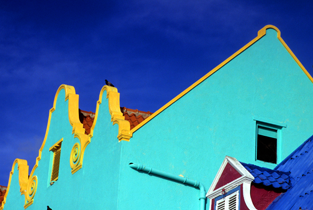 Spectacular Views
Otrobanda Hotel's excellent location provides you with magnificent view overlooking the Anna Bay harbor.
Your morning views will be filled with blue waters, clear skies and the most central location in Euro-inspired Willemstad.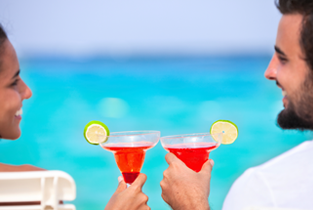 Caribbean Hospitality
As soon as you arrive in Curaçao you will experience the warmth of our sun and our people.
This is what makes Curaçao one of the most popular destinations in the world. We make sure this wonderful reception is present throughout your whole stay with us. Our friendly staff is looking forward to accommodate you.
Facilities

ROOM SERVICE
Room service is available during opening hours of La Bahia Seafood and Steakhouse.

WI-FI
All rooms of the hotel have access to complimentary fast cabled internet.

CHILDREN
Connecting rooms and extra beds are available upon request and
reservation.

PARKING
Parking lot available right in front of the hotel.

SWIMMING POOL
Private swimming pool and sundeck next to the terrace and bar of La Bahia Seafood and Steakhouse.
Restaurant
La Bahia Seafood and Steakhouse
Casino
Awasa at Otrobanda Hotel
Get to know Curaçao
Curaçao is famous for its white sandy beaches and clear blue waters. Beaches can be found everywhere along the coastline. Some beaches offer several facilities such as showers, sun bed service and diving schools. The nearest beaches are just a ten minute drive away from the Otrobanda Hotel!
The pleasant water temperature, amazing coral reefs and great underwater visibility make Curaçao a true paradise for divers and snorkelers.
For more information about Curaçao, please visit:
www.curacao.com
Location
The Otrobanda Hotel is located in the centre of Otrobanda Willemstad, Otrobanda meaning "the other side". The city of Willemstad is divided by the entrance of the St Anna Bay harbor with Punda on the east side and Otrobanda on the west side. Punda and Otrobanda are connected by the pontoon bridge, the Queen Emma's Bridge (named after the queen of Holland who reigned from 1890-1898).
This bridge provides pedestrians a free, safe and easy passage to both sides of the city. As well as in Otrobanda as in Punda you will find high end shops, jewelers, bars, clubs, cinemas and restaurants. Also many of Willemstad city's highlights, such as the Kura Hulanda Slavery Museum, the floating market and the Jewish synagogue, are within walking distance from the Otrobanda Hotel.
Events
See all events

There are no upcoming events at this time.
Contact Us
OTROBANDA HOTEL


Phone:
Fax:
Email:

RESTAURANT LA BAHIA
Phone: (extension 1710)
Email:

RECEPTION / RESERVATIONS
Phone: (extension 1700)
Email:

SEND US YOUR QUESTIONS